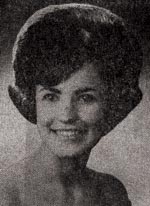 Suzanne H. Elliott
1964 - 68
Speech Pathology
"My experience at UK was filled with fun, studying, parties and creating a career in Speech Pathology.  The general mood when I arrived on campus was light-hearted and hopeful.  Although the Vietnam War was going on, I think the average student wasn't too involved in world politics.  By my junior and senior years, there was more concern about the war and after my graduation the political climate began to change dramatically.
"I was heavily involved in the sorority Kappa Alpha Theta, and eventually became the vice president.  We had a curfew of 11 p.m. weekdays and 1 a.m. on weekends and the housemother would take a head count to make sure everyone was there.  Women were not allowed to wear pants in the sorority house living room and dining room.  We dressed for class and parties in sweaters, skirts and pearls – preppy.  Everybody in my sorority watched "Peyton Place," a sitcom like "Desperate Housewives" of today.  Most of the entertainment was on campus at fraternity parties, or sporting and social events, so we were a pretty close knit circle of friends.  Everyone stayed together, studied together and partied together.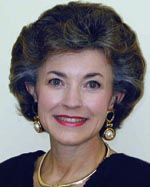 "Cheerleading was a lot of fun, but it wasn't the serious sport that it is now.  That was the first year that we had men – three gymnasts – on the squad.  We even used the mini trampoline, which has been shown to be very dangerous now, but we did some routines with it.
"It would be impossible to pick out my favorite memory from UK, because it was all memorable.  I definitely bleed blue."